Extendable Flagpole Explained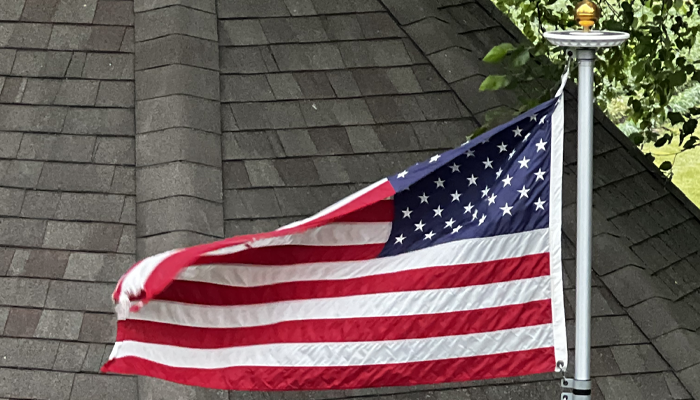 When it comes to flying flags, an extendable flagpole, also known as a telescoping flagpole or telescoping flagpole kit, is a practical and versatile solution that offers several advantages over a fixed flagpole.
Whether you're a business looking for a customizable and portable option, an organization in need of an easy-to-use flagpole, or an institution that needs a cost-effective way to fly multiple flags, an extendable flagpole can provide the flexibility and functionality you need. 
Let's look at the top five reasons why an extendable flagpole is better than a fixed one.
#1. When Portability is Essential
An extendable flagpole is more portable than a fixed flagpole. These flagpoles can easily be collapsed, transported, and set up in a new location. This makes them ideal for displaying flags and banners at events such as parades, rallies, games, and fairs. 
Extendable flagpoles are also the ideal display solution for businesses that are on the go and need a flagpole that can move along with them.
#2. When You Need to Fly Multiple Flags
Most fixed flagpoles are built to fly just one flag. Due to their versatility, extendable flagpoles can be adjusted to your chosen height, allowing you to fly flags of varying sizes easily. This feature makes extendable flagpoles a superb choice for businesses that need to fly different flags during the year or multiple flags for different promotions simultaneously.
#3. When You're on a Budget
Extendable flagpoles are more cost-effective than fixed flagpoles. Because they can be adjusted to different heights, these flagpoles can be used to fly multiple flags. This feature saves you the money you would spend on installing multiple fixed flagpoles. 
Additionally, they can be more easily stored when not in use, saving on storage space and related costs.
#4. When the Weather Turns
Because you can adjust the extendable flagpole to different heights, they can be lowered in inclement weather or high wind conditions to prevent damage to both the flag and the flagpole. 
This also reduces the risk of injury to those who may be in the vicinity of the flagpole. 
#5. When You Need to Carry Out Repairs or Maintenance
Since extendable flagpoles can easily collapse, maintaining and repairing them when needed becomes easy. This, in turn, increases the longevity of your flagpole. 
Furthermore, due to their ease of use, you can install them with minimum hassle and no additional cost.
In conclusion, an extendable flagpole offers many other benefits over a fixed one that become obvious once you start using it. Not only is it versatile, it is also a practical solution that can be easily transported, customized, and adjusted to different weather conditions. 
It is also cost-effective, flexible, and safe to use, making it a great option for businesses and organizations looking for maximum functionality.
If you're in the market for a flagpole and can't seem to decide between a top-of-the-line extendable flagpole or an old-fashioned fixed one, choose the former, you won't be disappointed.